Description of the "checks" package, the package at just 1 € per day!
The "Checks" package is a boat monitoring package that allows you to have a boat maintenance and gardiennage professional who comes to visit your boat at least once a month.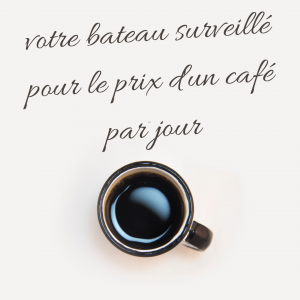 THIS PACKAGE ALLOWS YOU TO HAVE PIECE OF MIND FOR YOUR BOAT FOR LESS THAN ONE COFFEE A DAY!
Each visit is planned in advance, and a visit report is emailed to you the same day with in attachment, the check list and if necessary photos.
We use a check list of controls that is general but that can be adapted to your particular boat in collaboration with you.
The checks carried out include the mooring lines, the position of the fenders, the level and the starting of the engine, checks of the bilges and much more.
The "checks" Package includes : A maintenance plan + 12 technical inspections of the boat per year with report by e-mail.
PRICE for a boat between Antibes and Cannes: 30 € / month *
The KEY points :
Dates can be modified
The boat is checked regularly to avoid unpleasant surprises
The boat is regularly ventilated
The engine is started regularly (if not winterized),
Regularly benefits of the eyes of a professional
* rate valid for a boat less than 15 meters moored in Antibes, Golfe-Juan or Cannes
Discover below our other boat maintenance and caretaking packages in Antibes, Golfe-Juan, Cannes, Mandelieu
Contact us today to set up the guard, the surveillance of your boat on the French Riviera
[contact-form-7 id="214" title="contact us"]